Geir Hauger works with many formats as a composer – including jazz, musicals and orchestral works– for radio, TV, concert hall and theatre scene. For three years he served the NRK as a commissioned composer, and made music for radio plays, readings and vignettes for the corporation. Over the years he has received several bursaries from TONO, Komponistenes Vederlagsfond etc., and is currently free-lancing as a composer. See list of works.
Recent Musical Works
Musical Plays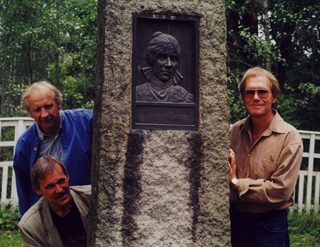 Fyrstikkfolket, musical play for open air theatre. Commissioned by Enebakk Council, performed in the Enebakk valley, where the father of author Ragnhild Jølsens had a matchstick factory which was consumed in a fire. The story is built on Ragnhild Jølsens work «Brukshistorier», adapted by Hans Østeng, after an idea by Stig Adolfsen. For mixed choir, solo artists and 12- piece orchestra.
Instrumentals
Konsert for trompet og orkester
Colourscales, for large string orchestra. Sheet music for these are available through Musikkinformasjonssenteret , the Norwegian section of the International Association of Music Information Centres.
Music for radio plays for Radioteatret NRK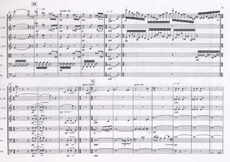 Alvhild, music for Radio Theatre winner of Prix Italia 1992, further info under Prisvinner.
Kjærligheten er en ensom ting, music to radio play about the Norwegian author Agnar Mykle. Produced by the playwright Morten Thomte, technical direction by Kjetil Hansen, based on J. Hogne Sandvens script about the criminal charges of pornography against Mykle and his novel «Sangen om den røde rubin».
Afrodite, music and sound design for an «earplay» about women and sensuality. A joint project with playwright Else Barratt-Due, for Radioteatret NRK.
Eit tog av dagar, music and sound design for sound pieces by the author Helge Torvund, directed by Janne Wettre.
Majken, det brenner!, music for children's radio theatre broadcast by NRK
Over 30 musical works by Geir Hauger have been broadcast by the NRK.
Other Comissioned Work
Til en jord, for marching band and choir, performed at Enebakk church at the millennium.
Rom av kjærlighet, music accompanying poems by the visual artist Tove Tandberg Krafft, for an exhibition at Galleri Fjordheim.